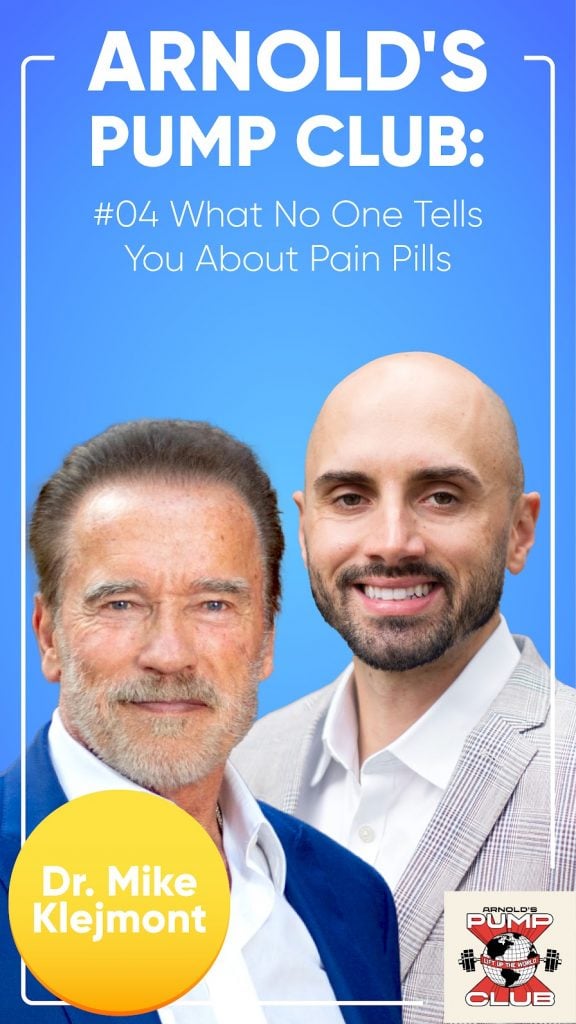 What No One Tells You About Pain Pills
Dr. Mike Klejmont, our President of 2023, Clinic Manager, and exceptionally brilliant Doctor of Physical Therapy, is featured on Arnold Schwarzenegger's podcast on an in-depth approach to applying empathy to daily life.
In episode four, Dr. Mike explains the importance and effectiveness of empathy in our personal lives and practice: "Research suggests that empathy changes our brain structure, nervous system functioning, and health markers. This includes benefits such as better sleep, decreased blood pressure, decreased resting heart rate, and decreased cortisol levels. Essentially, you can think of practicing empathy as a way of pumping up and strengthening a different part of your brain!" He continues to provide insight that "after training for the past four years with my mentor, Dr. Ben Burton, and two other experts in the field (of empathy), I can confidently say it has allowed me to be a better father to my two girls, husband, friend, and healthcare provider."
Listen to the full Podcast to learn more about how Dr. Mike Klejmont applies empathy and how it can improve your daily life. Plus, to join Arnold's Pump Club and simplify nutrition, fitness, and wellness CLICK HERE.
Listen to the Full Episode